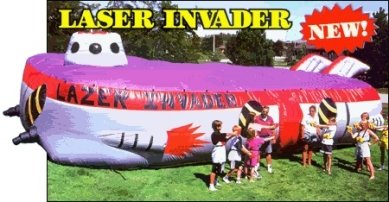 Lazer Invader Nerf Battle - 25x50




Please call or email to reserve this item.

Inflatable Lazer tag nerf battle rentals in northern california and the bay area
Nerf gun battle inside a huge spaceship

Incredibly Popular, Incredibly Profitable. Designed for the teen and young adult market. Our lazer tag features: Two concentric circular mazes inside, one at each end which can serve as team bases, target areas etc; a central "attack field" between the 2 home bases with lots and lots of inflated "hide behind" walls, panels, tubes and doors; endless corridors, passage ways and ambush corners. 25' x 50' x 7' tall,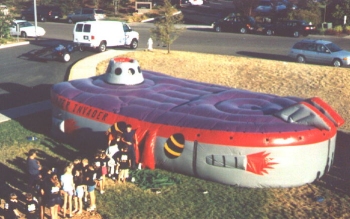 We use nerf guns for this attractions
}
Share us on your favorite Platform or forward to friends!