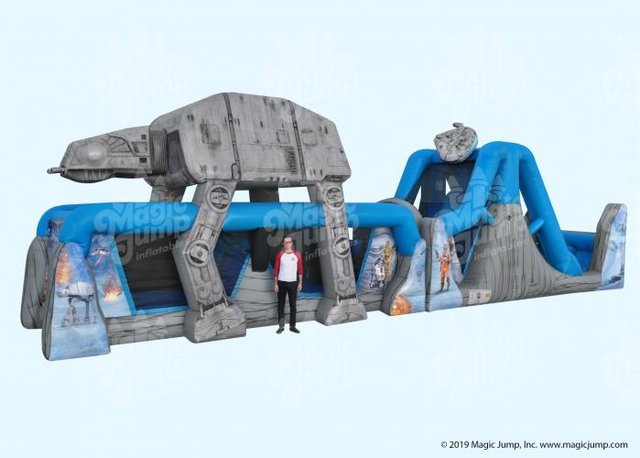 star wars obstacle course rentals




Please call or email to reserve this item.

Star Wars inflatable obstacle course rentals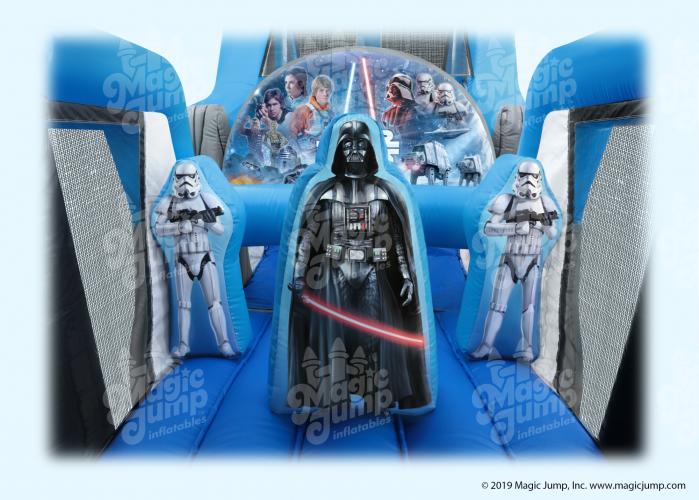 Make a jump to light speed by featuring this officially licensed star wars obstacle course at your party!
Participants pretend to re-live the iconic Battle of Hoth in Star Wars: The Empire Strikes Back. Led by Darth Vader, the Imperial fleet have launched a large-scale attack to destroy the Rebel Alliance's Echo Base hidden on the remote ice planet of Hoth. As imaginary members of the Rebel Alliance, participants will enter the obstacle course challenge and race past the Imperial AT-AT (All Terrain Armored Transport), all while avoiding inflatable obstacle pop-ups of the villainous Darth Vader and his cold assault stormtroopers, as they've entered the base. Then, participants will evade the Imperial fleet and evacuate the base by powering through the tall climb and escaping down the slide while pretending Han Solo, Princess Leia, C-3PO and Chewbacca escape on the Millennium Falcon; and Luke and R2-D2 escape in his X-wing fighter.
Share us on your favorite Platform or forward to friends!