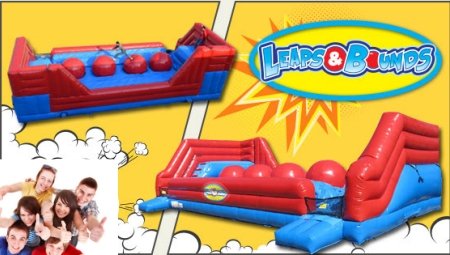 Wipeout -20x40W
Setup Area: 35 x 15
Outlets: 2





Please call or email to reserve this item.

Big baller wipeout inflatable game rentals
The most popular piece in years. A real crowd pleaser!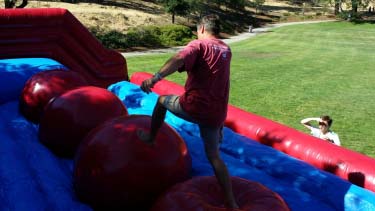 Have you ever wanted to try your skill on the big balls course on Wipeout?
With the wipeout obstacle course you're going to get your chance. This fun new game features a series of four inflatable red balls which challengers must jump across to reach the other side. Climb up the ladder on one of the side platforms high above the biggest ball pit you've ever seen. Then try to cross the course by jumping or running across those big red balls. Your goals is to hop across all four big balls to the platform on the other side. But don't worry if you fall off! This ball pit is a super-soft jump zone cushioned by our patented Zero-Shock technology. So challenge all your friends to the Big Baller. Then wipe out the competition!
Share us on your favorite Platform or forward to friends!